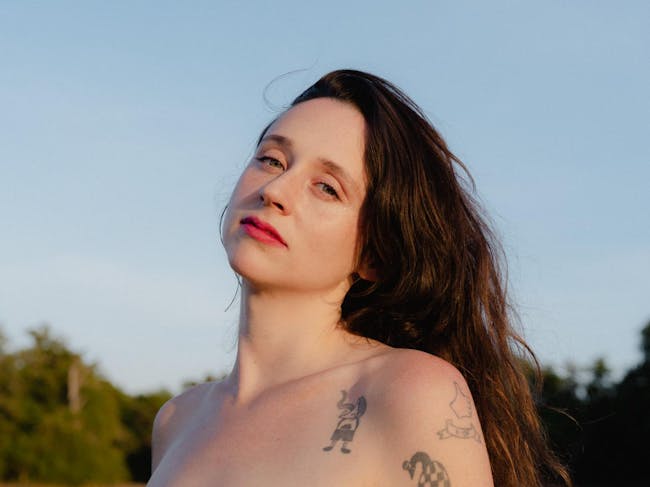 Waxahatchee
Ohmme
Gateway City Arts
Holyoke
,
MA
Waxahatchee w/ Ohmme at Gateway City Arts - Holyoke, MA
The Waxahatchee show originally scheduled for April 15th at Gateway City Arts in Holyoke has been cancelled.
Standing Room Only
Food and drink is available at GCA before and during the show. Come early to dine at Judd's, a new Czech-American restaurant, open from 5-10pm (reservations are strongly encouraged), or grab a taco (or 3) at Race Street Tacos from 6-10pm.
On September 7, Katie Crutchfield's ever-shifting musical project Waxahatchee returns with the Great Thunder EP. Featuring a collection of songs written with now-dormant experimental recording group Great Thunder while Crutchfield was also writing the Waxahatchee albums Cerulean Salt and Ivy Tripp, the original recordings have mostly faded into obscurity. Unearthing and reimagining them with producer Brad Cook at Justin Vernon's April Base studio in Wisconsin was a cathartic experience, she says.
On the heels of last year's critically acclaimed Out in the Storm, Crutchfield found herself looking to take a sharp turn away from the more rock-oriented influences of her recent records towards her more folk and country roots. "I would say that it is a complete 180 from the last record: super stripped-down, quiet, and with me performing solo, it's a throwback to how I started," writes Crutchfield. "Overall, the EP is a warm, kind of vibey recording."
Some of the songs on Great Thunder, like "Chapel of Pines" and "Singer's No Star," stayed the same and will be recognizable to those intensely familiar with Crutchfield's catalog to date, while closer "Takes So Much" was built back up on piano from the bones of the original version, surprising even the songwriter: "Until then, I didn't realize how beautiful this song was." As Crutchfield entered April Base to record, she became ill but opted to forge on, beautifully stretching her voice to its emotional limits.
Already celebrated as the "Heart of Chicago's Music Community" (Noisey) by both fans and tastemakers alike, OHMME (aka the duo of Sima Cunningham and Macie Stewart) amalgamate the aggressive and the meditative on their bold debut full-length album, Parts.
Still in their 20s, Stewart and Cunningham are both classically trained musicians and are established players within the Chicago music scene. They are especially involved in performing and working for venues within the local experimental music scene. They're constant collaborators and have recorded and toured with homegrown acts as varied as Tweedy, Whitney, Chance The Rapper and Twin Peaks.
Cunningham and Stewart are multi-instrumentalist, singer-songwriters with a penchant for two instruments in particular. "The band started because we knew we could sing well together and we wanted to make some noise with the guitar," says Cunningham. Stewart elaborates, "Sima and I are both trained classical pianists and we know many of the sonic spaces keyboards have to offer. Since we were interested in experimenting and creating something different from what we had both done in the past, we chose guitar as our outlet for this band. We wanted to create both new and uncomfortable parameters for ourselves to force us into a different creative space." These guitar-heavy experiments are sometimes earthy and resounding, at other times shimmering and buzzing—swirling around the duo's expertly crafted vocals while creating a chaotic bed of harmony. Cunningham's smoky alto complements Stewart's higher-register croon, all underpinned by the restrained yet highly inventive polyrhythmic percussion of drummer Matt Carroll. Think Amber Coffman and Angel Deradoorian-era Dirty Projectors.
Enlisting fellow Chicago cohorts Doug McCombs (Tortoise), Ken Vandermark and cellist Tomeka Reid, OHMME recorded and self-produced Parts from Cunningham's Logan Square home studio, Fox Hall. With Parts, OHMME "wanted to capture a moment in time instead of something perfect." The results are thrilling: from the pure pop opening track "Icon" to the candied sludge of "Peach" to the skipping rhythms of "Parts" and the dusky closer "Walk Me," Parts draws from influences as diverse as Kate Bush and Brian Eno's Here Come the Warm Jets to jazz and improvisational music, making for an electric debut listening experience.
This range from sweetly shiny 2-minute hypnotic bangers to woozy and sprawling 7-minute long tracks boasting moodily atmospheric wafting guitars and piercing feedback shows a band colliding thoughtfulness and creative ingenuity to produce music as unique as it is earworm-worthy. With Parts, OHMME manage to organically marry a breadth of divergent styles into an album that is cohesive, daring, and distinctly their own.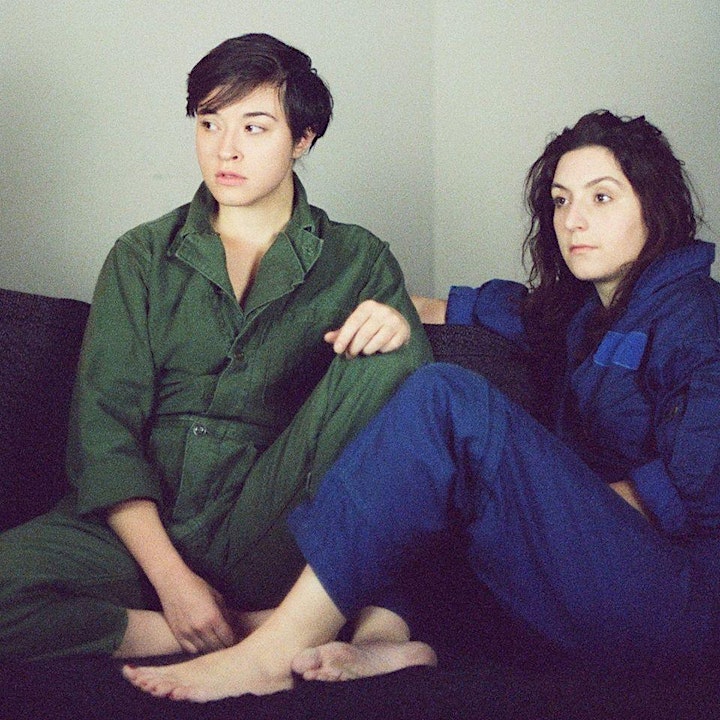 Venue Information:
Gateway City Arts
92 Race Street

Holyoke, MA, 01040