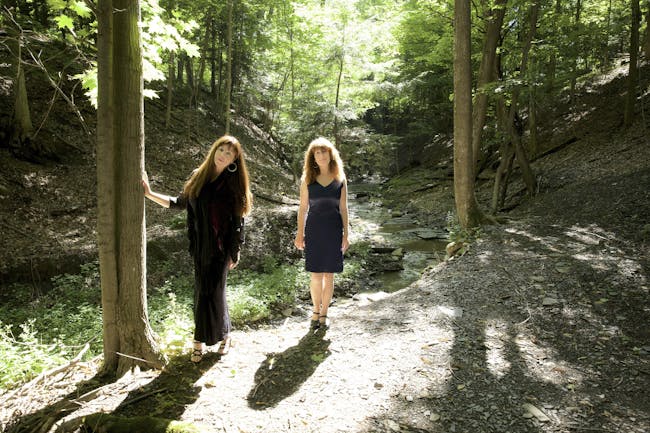 The Burns Sisters
Abel's Hungry Ghost
The Hangar Theatre
Ithaca
,
NY
The Burn Sisters at The Hangar Theatre - Ithaca, NY
The Burns Sisters show originally scheduled for April 4thand postponed to October 3rd at the Hangar Theatre in Ithaca has been rescheduled for Saturday, April 17th, 2021. All tickets will be honored for the new date. If you have any questions or would like to request a refund, please contact us at info@dspshows.com
Annie and Marie Burns as a duo create uplifting, transcendent music filled with warmth and conviction. Stirring and reverent, their passionate, seductive harmonies and lyrics are bursting with spirit and soul.
The Burns Sisters are renowned for their pure harmony, beautiful lyrics and joyful energy and will celebrate in early 2015 with a new album "Looking Back, Our American Irish Souls"
Annie and Marie Burns were born in NY to a progressive political, musical, creative family in Binghamton. Two of twelve siblings, Annie and Marie have been singing together since early childhood.
Their mother, Teresa, was a church soloist and treasured local singer. Their father, John J Burns, was a progressive Kennedy school politician. Several of their siblings are in the musical, movie and TV industry, both as singers, actors and producers.

Still in and just out of high school the sisters pursued their individual musical callings. Marie had moved to Florida and started her musical career in San Antonio Florida. She fell in love with old time country and bluegrass music while living in the South. With a little convincing from Annie (who had been gigging around town when not in school) Marie returned from Florida and joined forces with her two sisters. They had heard Ithaca had a great music scene, so they moved to Ithaca and started working as "The Burns Sisters" writing and recording their own songs and launch albums through Columbia Records and Rounder records. Marie and Annie now release on their own label "Sisters Music". The two have written and produced together and apart approximately 20 CDs.
The Burns Sisters have been through many different configurations over the years. They started as a trio. At one time, all five sisters sang together, but they returned to the original trio. Two years ago, Jeannie Burns left the band to follow her heart westward to the Austin music scene.
 Marie and Annie followed their hearts to Ireland where they played established music festivals in the West of Ireland. There, they started to look into their own family history, and to learn the true Irish history of the famine and the great migration. The Sisters were compelled and inspired to write and record their new project 'Looking Back, Our American Irish Souls". The album is gathering attention in Ireland, Wales, UK, Scotland, Canada and here in the USA. It is a Celtic infused Americana project and will be on general release in January 2015


.
The Burns Sisters have shared the stage with many great folk legends, including Arlo Guthie, Tom Paxton, Pete Seeger, Odetta, Jimmy Lafave, David Amram, Radoslav Lorkovic, Chris Thile, Fred Eaglesmith, Willie Nelson, Sarah Lee and Johnny Irions, Folk Uke, and even the Boston Pops. They have played venues from Carnegie Hall to the Grand Old Opry, and from hills of Northern Thailand to the hills of Clare Ireland. They have graced many a track with their beautiful backup harmonies, on projects too numerous to mention. The sisters are mainstays at The Woody Guthrie Folk Fest in Okemah Oklahoma, and will be there this July, 2015, singing their hearts out with songs from their new CD.

Annie and Marie have both had their songs featured on television including 'ER' and 'Holiday High school Reunion'
"Annie has a bell-like, steady, warm and heartfelt voice. It is so pleasurable to listen to someone who uses her instrument in such a commanding and sensitive way. -- Rosanne Cash - American singer-songwriter and author
Looking Back Our American Irish Souls, I think it a truly magnificent, quite superb piece of work. Your beautiful voices blend so perfectly, the vocal performances and the playing throughout is perfect too...and so moving...you have injected new life onto some old classics (From Clare To Here, Ned Of The Hill, Free-Born Man, and Too Ra Loo are just excellent versions...and even the sometimes-abused Danny Boy is treated with grace and feeling giving it the dignity it deserves.), and your take on Kilkelly is by far the best version I've yet heard. And, I believe Workhouse - given the theme - should be heard by EVERYBODY on this island NOW.... The engineering/ production is as good as it gets."
- PJ Curtis - renowned writer, music producer and poet
Abel's Hungry Ghost
Upstate Performer/Singer/Songwriter who is in the middle of writing and recording their first solo album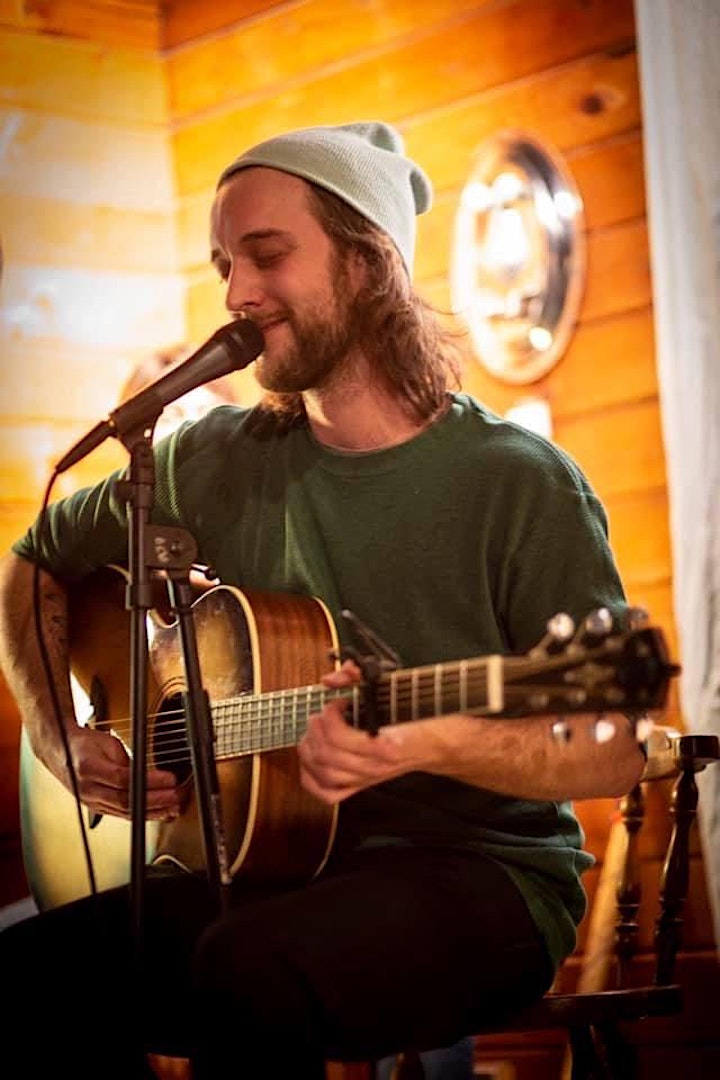 Venue Information:
The Hangar Theatre
801 Taughannock Blvd

Ithaca, NY, 14850