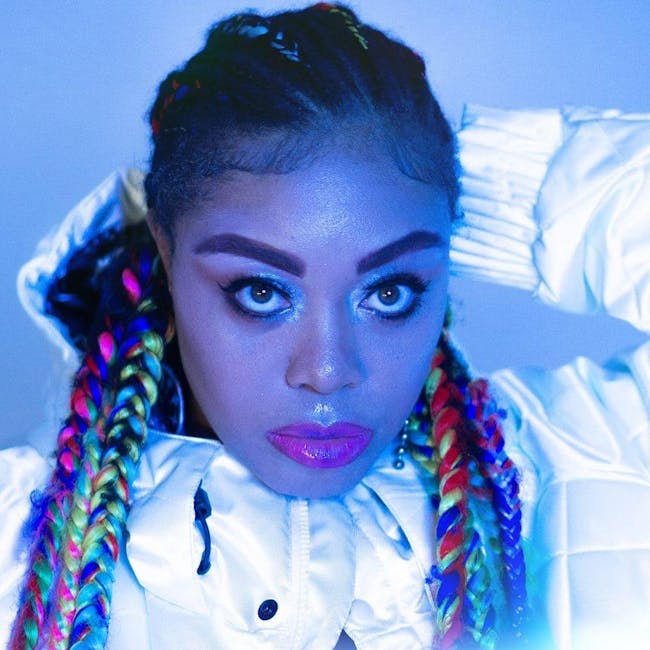 When Machines Rock: A Celebration of Robert Moog and Electronic Music
Suzi Analogue
Glitter Skulls Techno
The Haunt
Ithaca
,
NY
$10.00 - $15.00
Sales Ended
When Machines Rock: A Celebration of Robert Moog and Electronic Music Suzi Analogue w/ special guest Glitter Skulls Techno at The Haunt
Please join us from March 5-7 for a three-day celebration of Cornell alum Robert Moog (PhD 1965) and his pioneering invention of the Moog synthesizer, which electrified music and sparked a revolution in sound. When Machines Rock features panels and performances by a wide array of electronic music artists including the renowned synthpop and electro-industrial artist Gary Numan; the singer-songwriter, beat-maker and producer Suzi Analogue; and the electronic music composers David Borden, Herb Deutsch and Suzanne Ciani. Events include a DIY synth building workshop, a concert by Cornell's Electroacoustic Music Center, and shows at the Haunt by the punk-inspired electronic group ADULT and Suzi Analogue
On March 6, Cornell University Library will open the exhibition Electrifying Music: The Life and Legacy of Robert Moog, which draws from Cornell's rich archive of materials that trace Moog's life-long fascination with electricity and its musical possibilities. On view in the Carl A. Kroch Library's Hirshland Gallery, the exhibition features instrument prototypes, design schematics, photographs, correspondences, and audio recordings, as well as a hands-on experience with a Theremin and a MiniMoog, provided by Moog Music Inc. Highlights include documentation of his years as a student at Cornell University and his first synthesizer factory in Trumansburg, and his collaborations with composers and recording artists for whom he created personalized systems, such as Wendy Carlos, who popularized the Moog synthesizer with Switched-On Bach; Keith Emerson of the progressive rock band Emerson, Lake, and Palmer; and jazz musician Eddie Harris.
All panels are free and open to the public.
Suzi Analogue is an American Soul / Electronic / Experimental artist best known for her ingenious vocal and production contributions to today's genre-bending urban music.
Analogue's aesthetic utilizes vocal notions of classic soul mashed against electronic charm, creating soundscapes that are conveyed through a global perspective. Born in Baltimore, MD and raised in central Virginia, Suzi's geographical background kept her closely connected to the roots of soul, hip-hop, club music, and the emergence of southern hip-hop ; all of which serves as inspiration to her sound and style. Her fascination for self-recordings began at 10 when she began creating her own mixtapes on cassette with dubbed vocals. It was an obsession that seemed to stick. In 2010, Suzi released her breakout recordings NNXTAPE that became
To date Suzi has played live around the world, and created music with some of electronic hip-hop's most exciting names including TOKiMONSTA, Georgia Anne Muldrow, Blu, Stalley and more. TOKiMONSTA and Suzi teamed up to open for Bonobo's "Black Sands" North American fall tour and later dropped "BOOM" on Scion A/V.
Suzi's music can be found in both digital and analogue formats on cassette, vinyl, and online shops.
In 2013, Suzi founded NEVER NORMAL RECORDS, the imprint for her collection of music. Great things are next to come from Suzi.
Glitter Skulls is the live techno project of Ithaca-based filmmaker and sound engineer Chris Knight. Knight's mind-melting improvised performances draw on trance-inducing synthesized rhythms with procedurally-generated glitchy melodies and acid bass lines. Advancing and receding walls of delicate yet destructive filtered noise and lush digital reverb surround his live-mixed compositions. His soundscapes consume audiences into folds of space-time, transporting them to undiscovered multiverses. Knight's technical process involves combining influence from West-coast modular synthesis, NYC hardcore and Detroit-style techno drum machine work. An engineer at heart, Knight is continuously building and customizing his own modular performance system, "The Techno Garden". His experimental hardware-based performance regularly travels to festivals across the Northeast US including Mad Liberation Festival (NJ), Yallapunk (PA), Grassroots Festival of Music and Dance (NY), and the Dark DIY festival (NYC).
Knight has been a long time organizer in the Ithaca music community as an event planner and board member of Ithaca Underground. Through Ithaca Underground he works to provide all ages spaces where alternative and experimental music can thrive . Vowing to 'Make Techno Black Again," he focuses on developing the talents of early-career performers of underrepresented backgrounds and identities across the boundaries of traditional genres. As a music educator he has given workshops in modular synthesis and electronic music theory and practice at the Ithaca DJ Festival, Ithaca Underground Summer School, and Yallapunk (PA).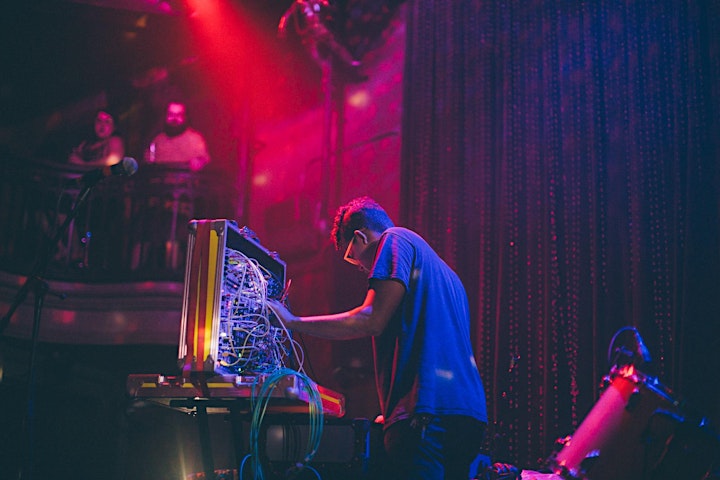 Venue Information:
The Haunt
702 Willow Avenue

Ithaca, NY, 14850