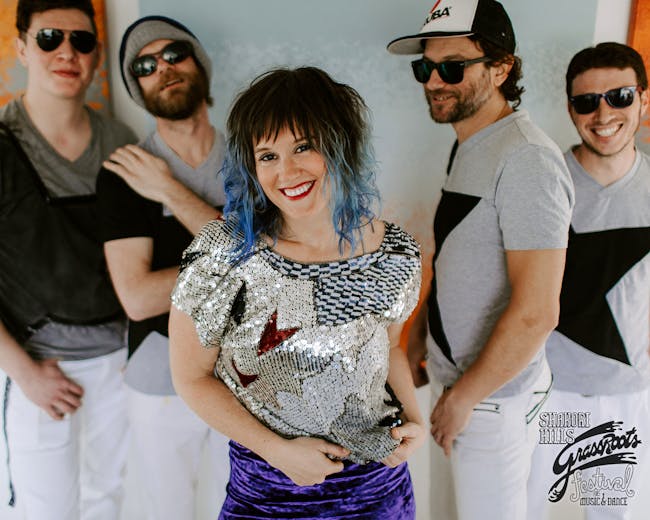 Maddy Walsh & The Blind Spots
Dirty Mae, Kurt Riley
The Haunt
Ithaca
,
NY
$12.00 - $15.00
Sales Ended
Maddy Walsh & The Blind Spots Halloween Spectacular w/ special guests Dirty Mae & Kurt Riley
All original, five-piece moxy rock band Maddy Walsh & The Blind Spots is actively touring the country in support of its fourth studio album, TALK, with electrifying, high energy live performances characterized by soaring, powerhouse female vocals, luscious four-part harmonies, a library of modern and vintage key sounds, bold and inventive electric guitar stylings, an incomparably tight rhythm section, socially conscious lyrics, and a die-hard dedication to FUN.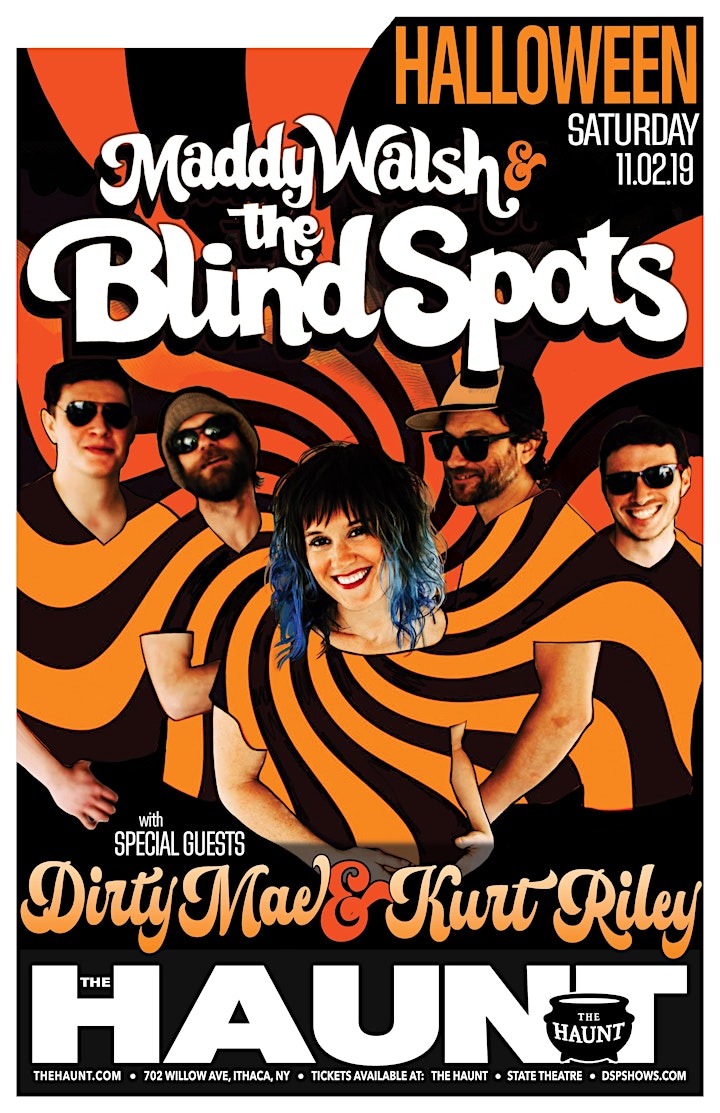 Dirty Mae
http://www.dirtymae.com
Ben.
At age 19, I never could have imagined that saying "Dude you're getting a Dell!" on national TV would change my life. I never thought 9/11 would happen either. But they did. Simultaneously. Growing up the son of a preacher man, I've been aware of pain and healing since I can remember. And it was always through sharing connection with an audience, that it seemed to disappear. Since surviving 9/11 (and being the Dell Dude), it became clear that the world needs connection (and so do I). Through that commitment, I found my wife Cassie, my brother Robbie & our band Dirty Mae. Thank you to our fans who remind us that every time we make music, we connect, pain disappears and magic happens.
Cassie.
"Don't touch! I'll be right back..." were the taunting words of my father as he hurried into the bathroom at the local diner. "Now's my chance!" I guzzled down his frothy beer as quickly as a 5 year old could. Time stopped as I sang and danced around tables joyfully entertaining the dinner crowd. I was free as a bird twirling around in my purple dress. "Ta Da!" I said, as I vomited all over an old man's shoe. I always loved to perform but I never really sang... until I had to. When my little sister relapsed I was scared and didn't know what to do. So I wrote a song. It was like this thing needed to come out. When I sang, it was like unleashing a prayer to the universe and feeling the galaxies ears perk up. I was communicating with something "out there" and suddenly I had a new relationship to music. It was like a third date with someone I really liked...exhilarating , obsessed and no idea what I'm doing. I had found the one!
Robin.
I remember the first time I shared my love of music with other people. I was about four or five years old and my dad had just shown me Jame's Brown's "I feel good." I couldn't stop singing it and trying to dance like James Brown. I went around to as many family members as I could and did my impression and it always made people smile. Ive always loved sharing music with people whether it be playing, jamming or listening to it with them.
Kury Riley
https://www.kurtriley.com/
Born an Army brat, Kurt Riley has been on the road all his life. Relocating from state to state often as a boy, he turned to art and fiction as solace from the loneliness that life granted. Stemming from a conservative upbringing, he sought an escape from that stifling mindset; the exodus was granted at fourteen years old, when he discovered The Rolling Stones. Further galvanized by Delta blues, Chess Records, and classic R&B, Riley taught himself how to sing and play both the guitar and harmonica a year later.
Subsequently, enthralled by Fifties rock and roll and the brilliant groups of the British Invasion, he began composing original songs of his own in earnest. Along the way, he added piano, synthesizer, drums, maracas, castanets, tambourine, bass guitar and slide guitar to his palette, composing increasingly melodic, richly interwoven pop songs. Riley's influences grew to include glam rock, Moroccan ritual music, new wave, 1930s pop standards, and Eighties post-punk. All of these and more informed a rich, diverse style of songwriting, which combines disparate elements in new ways while preserving the rockabilly energy and Delta blues grit that first inspired him in the first place.
At 19, Kurt Riley led an energetic garage rock band called The Steel Hearts. Based in South Florida, where he resided at the time, they played high-octane R&B covers, including celebrated versions of Willie Dixon's "Spoonful" and Larry Williams' "Slow Down" which had audiences on their feet. Between 2006 and 2007, the band played extensively at venues, house parties - anything they could get into. (This included an unorthodox performance at an arcade, a few seconds of which is the only footage known to exist of the band.) Bassist Sean Murphy, who was born forty years too late to be one of The Stooges, propelled the group with relentless, pulsating bass, while the soft-spoken and kindhearted Brandon Fulton hammered the drums tirelessly. Their perennial show-stopper was a relentless, punky iteration of Buddy Holly's "Not Fade Away," which Riley is proud of to this day. Unfortunately, The Steel Hearts disbanded just as Riley's burgeoning songwriting skills were surfacing.
The Steel Hearts recordings remain unreleased.
In 2010, Riley launched as a solo artist with his first record, Brighthead. Self-composed, produced with local musicians, and released independently, it followed the strong DIY ethic he has embraced throughout his entire career. "Something about the way I write and record really aligns with that process, and I adore it. It's like my father said when I was a boy - best to have your own small business, and to be your own boss. That way, at the end of the day, the only one you're accountable to is yourself."
That relentless quest to meet his own high standards was first met with Brighthead. Unfortunately, the promotional concerts for the album were cut short by unforeseen circumstances. "Brighthead vanished before she had a chance to gain legs," Riley says. "It's one of my biggest regrets."
ACT II
After years of working menial jobs to sustain himself whilst composing new music, Riley finally decided to attend college at 25. Only a GED recipient, he had eschewed schooling since 17, but time (and a collapsed economy) encouraged him to betray his youthful stubbornness. "There were years in there - years - where it seemed hopeless. Life without a dream to pursue is a grey horror, and I was drowning in it," Riley recalls. "The lowest point occurred when I was working in retail. I picked up a copy of Rolling Stone in an aisle, and within was one of the musicians I'd worked with." Disconsolate, he swore to make a change in his life. "Seeing that only solidified my suspicions that there was a substantial gulf between my ability and my accomplishments. Jealously doesn't motivate me; a failure to use my talents did. And I wouldn't stand for it any longer."
Within two years, he had graduated from a local community college with honors, and became the first member of his family to attend an Ivy League institution when he transferred to Cornell University in Ithaca, New York. "My family always had food on the table, and no one went without," he remembers. "But we were always struggling. Financial insecurity was part of day-to-day life, and the stress of that pressure was oppressive. And suddenly...I was going to attend a college where some students' biggest concern is whether or not Dad is going to buy them a BMW. Jumping through the strata of society like that was illuminating, to say the least."
Paradoxically, it was while attending Cornell that Riley returned to his first true love. After hearing about an opportunity to join a nascent independent record label, he wrote new material and organized a band of talented student musicians for a performance on campus. "It was this simple - if I still had the songs, and could still deliver live, I would begin again," Riley recalls. "There are quite a few musicians in the world," he says. "And I was not going to further congest the glut in cyberspace if I didn't still have what it takes."
Luckily, Riley's fears were unfounded. Both the new material and the performance were a rousing success, and with his confidence restored, he was reunited with his best destiny. Immediately, he set to work writing a new album, Kismet.
"To live your life without reaching the your fullest extent of your potential is a tragic waste. One I refused to succumb to."
ACT III
"Kismet was a blessing from heaven," Riley says. "It restored my faith in myself."
Recorded across various spaces at Cornell University, the sci-fi concept album was released to wide acclaim in the spring of 2016. Kismet coincided with a massive flurry of activity including marketing campaigns, performance rehearsals, and music video shoots. Notably, almost every individual involved with the production of Kismet was a student. "Cornell teaches you how to have three jobs and like it. You embrace your workoholism. I'd been working two for a decade, so my thought was, 'bring it on.'"
The results were worth the labor. Press outlets across the area praised Kismet and the concert at which it made its live debut. For the first time, newspapers and radio stations graciously provided extensive coverage of Riley's work, vindicating over a decade of toil. After graduating from Cornell in May 2016, Riley spent the summer and fall preparing for his third album - Tabula Rasa. The title, a Latin phrase meaning "blank slate," was indicative of the zeitgeist as the 21st Century moved through its trying second decade.
"(We live in) an age in which many wish to see the slate wiped clean...many long for the ability to hit some master "reset" button on so many negative circumstances we find insurmountable," Riley said. "Our heroes are dying; our world is warming; our leaders are fools and our culture is split in two. Who wouldn't want to start over?"
Addressing everything from social justice to love in the the age of Tinder, Tabula Rasa reasserted Riley's ear for pop songcraft with timely subject matter - and massive hooks. After its release, an extensive set of live dates and promotional appearances began, including the release of two music videos. Thanks to the vivification of Kismet and Tabula Rasa, Riley continued at breakneck speed; the summer of 2017 saw Riley's first international airplay, when Tabula Rasa's lead single "Screwing Up The World" debuted on Sirius/XM Radio. That summer also saw the band's first forays into the greater New York concert scene, performing outside of their home base for the first time. Subsequently, they returned to Ithaca to perform at The CFCU Summer Concert Series, where Riley shed the Tabula Rasa image for new makes and new models. "For every release, there's an accompanying visual look," he notes. "The ever-changing wardrobe has cost me a small fortune, but I've gotten quite good at doing my own makeup." (laughs)
Upon completion of the Tabula Rasa period, Riley decided to bring the first period of his recording career (or the first panel of his "triptych", as he calls it) to a close. "Brighthead, Kismet, and Tabula Rasa were my first shot out into the expanse. Stylistically, they share a common thread which I needed to put to bed for a while." To wrap up the first decade of Riley's recording career, he decided to release 3 singles during the course of 2018, starting with the Valentine's Day celebration, Love Is In My Heart.
"Those singles were a bittersweet goodbye to the years I spent underground," Riley says. "And they encapsulated everything I celebrate as an artist - romance, perseverance, and defiance."
Love Is In My Heart, produced by Grammy-winning engineer Will Russell, quickly became one of Riley's most celebrated releases. Coupled with a lush, ethereal music video, the song earned Riley his first cover story - and reinvigorated the singer. "It had always been an aspiration of mine, you know - to write something akin to a Great American Songbook entry. I didn't use nearly as many chords (laughs), but mix together Nat King Cole and a synthesizer, and this is what you get."
Shortly after the release of Love Is In My Heart, fortune smiled when Riley became acquainted with legendary drummer Sesu Coleman. Founder of pioneering NYC glam-punk act The Magic Tramps, Coleman toured with Suicide's Alan Vega, and appeared on Vega's albums Collision Drive and Sunset Strip. After bonding over their shared love of Brian Jones' Rolling Stones and Chess Records, Coleman joined Riley's live band in the spring of 2018.
With the lineup of Coleman, long-serving bassist Rick Kline (who also appeared on Tabula Rasa), and synthesizer wiz Charlie Jones, Riley set upon a busy live schedule across New York state, performing dozens of times throughout 2018. That September saw the release of Failure of Imagination, a lo-fi combination of hip-hop, dub, and glam. "The music video and costume for that period were directly inspired by Green Lantern (laughs)," Riley recalls. "And that's really what the song was all about. Willpower. The refusal to bend in the face of those who belittle you." Backed with the exclusive B-side "Ordinary Guy" - a meditation on existing in two worlds - the limited print run of CDs sold briskly.
During this time, press coverage expanded to the United Kingdom and Canada.
The final single in Riley's first triptych would feature a funereal choir, a school bus with rocket engines, and a bevy of women dressed as the artist in his former incarnations.
Be Cool, released in December 2018, was custom-built as a kiss goodbye to the upbeat glam-pop Riley had become known for. "The chorus came to me while singing in the shower. I sing in there constantly, so I figured it was about time I wrote myself something to practice with."
The jubilant music video featured Riley and his band being hunted down by his previous selves, dressed in costumes from his wardrobe archive. "We shot in the rain at the lovely rehearsal space we'd been renting, and had the good fortune to work with the Ithaca Physics Bus - a converted school bus which journeys around the region, helping inquisitive schoolchildren cultivate an interest in science."
Featuring a cast of local fans and friends in the artistic community, Be Cool was also the very first recording Riley would do at New Vine Records, a singular recording studio and label in Central New York. New Vine artist Leo contributed backing vocals to the track, and Riley performed lap harp on the poignant CD-exclusive B-side, "Precious Angel".
This would be the last recording in Riley's first triptych - a decade-long journey.
ACT IV
For years, there was a project on the backburner, simmering.
Called Chrome Empire, this series of 10 singles would be the most experimental Riley would release to date. Futuristic both in subject matter and in sound, this material would be a complete departure from the singer's previous work. Elements of darkwave, Middle Eastern tonality, and R&B merged into a sci-fi hybrid, featuring lyrics about megacities, robotic sex, severe climate events, and the world the artist saw coming at the end of the 21st Century's second decade.
Weighty subject matter notwithstanding, Riley was coyly enthusiastic about the new direction Chrome Empire would afford. "One of my life-long dreams has been to successfully weld rock and roll with electronic music, in a way heretofore unheard. It is going to be very futuristic - akin to how The Rolling Stones would have sounded if they'd started playing clubs in Rick Deckard's neighborhood."
2019 brought great change, not only to the tone, but to the team as well. In February of that year, Riley signed with New Vine Records; quickly enamoured with their shared vision, their relentless work ethic, and their magnificent team, Riley and New Vine partnered in an agreement which would see the most compelling period of the artist's career come to pass. New Vine quickly became an instrumental partner, and a new model for record labels - a 501(c)3 entity, supported directly by patronage and fans themselves.
Touring relentlessly across hundreds of miles, the year saw inaugural performances at festivals in Buffalo and Ithaca, New York, including a beloved guest appearance with moxy rock specialists Maddy Walsh & The Blind Spots for a performance of Bowie's perennial floor-filler, "Let's Dance". During this time, the new lineup honed the Chrome Empire material to a fine point.
Unfortunately, the year also saw great heartbreak. The magnificent percussionist Sesu Coleman departed in July, longing to return to New York City, whose music scene he had helped to define in the 1970s. And the dedicated, ever-faithful bassist Rick Kline, whom Riley had worked with since 2016, moved forward to new pursuits in September. Both of these departures had an irrevocable effect.
Amidst a rigorous live performance schedule, Riley enlisted the aid of award-winning musician Tyler Flewelling, and New Vine's Executive Producer, John Carter. Quickly, the two gained mastery of the Chrome Empire material on drums and bass, respectively. Together with the stalwart keyboardist Charlie Jones, they set to work on Riley's very first releases in the Chrome Empire era.
The first single would be called FTR SHK.
"We coined the phrase 'future shock' as an analogy to the concept of culture shock.
With future shock, you stay in one place - but your own culture changes so rapidly that it has the same disorienting effect as going to another culture."
-Futurists Alvin & Heidi Toffler, 1994.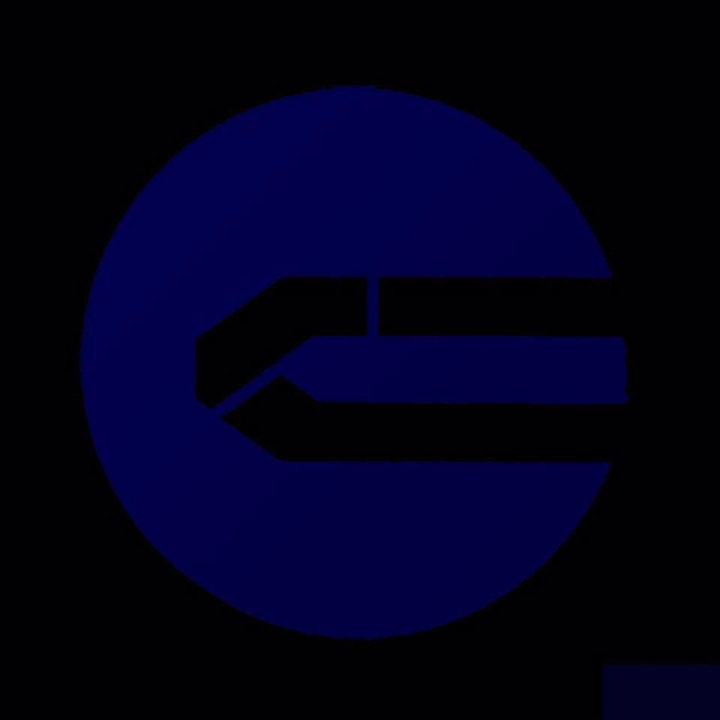 Venue Information:
The Haunt
702 Willow Avenue

Ithaca, NY, 14850