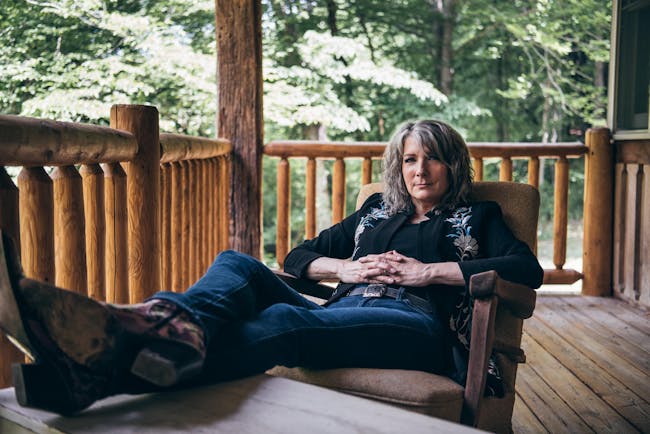 Kathy Mattea featuring Bill Cooley
The Acoustic Living Room Tour
Kathy Mattea, Bill Cooley
The Shea Theater
Turners Falls
,
MA
The Acoustic Living Room: Songs and Stories with Kathy Mattea Featuring Bill Cooley at The Shea Theater - Turners Falls, MA
Hailed by The Washington Post as 'one of Nashville's finest song interpreters,' Kathy Mattea has enjoyed the kind of success many artists only dream of: two GRAMMY wins, four CMA Awards, four #1 country singles, and five gold albums (plus a platinum collection of her greatest hits). The dream almost ended, though, when Mattea entered her 50s and began to find her voice changing. What followed was a three-year journey through life challenges, soul-searching, and professional uncertainty, a trying time of personal anguish that threatened to silence her permanently, but instead brought her unexpected joy.
'The hardest thing was facing the question of whether I would still be able to sing well enough to enjoy it. That was the acid test for me, and I had to be willing to walk through a process that bumped me up against the very real possibility that, in the end, the answer might be 'No.'
Mattea dug in with a vocal coach, re-committed to her music, and emerged with the most poignant album of her career, Pretty Bird. Working with her old friend, music roots wizard Tim O'Brien, producing, Pretty Bird is a chronicle of her journey, song by song, back to singing for the sheer joy of it. It's an emotional, moving collection, one that draws its strength not only from Mattea's touching performances, but also from her uncanny ability to weave seemingly disparate material into a cohesive whole. From a playful take on Oliver Wood's 'Chocolate On My Tongue' to a tender rendition of Mary Gauthier's 'Mercy Now,' from a British traditional to a Bobbie Gentry classic, these are the songs that helped Mattea reclaim her voice, and she inhabits each as fully as if it were her own.
Exquisitely arranged and delivered with the kind of subtlety and nuance that can only come from a lifetime of heartbreak and triumph, Pretty Bird is a title Kathy Mattea inhabits quite literally, and it's a welcome reintroduction to one of country and Americana music's most enduring and beloved figures.
"In what is surely one of the longest and musically richest partnerships in Nashville, Bill Cooley has been playing guitar in Kathy Mattea's band for 20 years." So wrote the dean of Nashville's music critics, Robert K. Oermann, 7 years ago. As Kathy and Bill start their 27th year together, they are out on the road with the Acoustic Living Room Tour. Just the two of them onstage, playing new songs they've worked up at their regular Thursday afternoon rehearsals, as well as her classic hits and requests.
Meanwhile, Bill has just released his fourth CD, "In Search of Home." "It is a departure from my first three in that it's a solo guitar album. No rhythm section, no string section and no horn section. As I was writing and arranging these songs, every idea had to be considered not only for it's musical worth but whether I could technically pull it off. But limitations set you free, as Stravinsky said, and it feels like I've found a new form of expression on an instrument I've been playing for over 50 years."
Andy Ellis, senior editor of Premier Guitar Magazine, has this to say of "In Search of Home:" "It's so beautiful. Make that honest. No wait, powerful…..this is magnificent music-draws me right in. And as a player, I'm inspired."
There are a couple exceptions on this CD. Bill's youngest son, Aaron, trades guitar licks with him on "Dad's Blues." Aaron is 32 and an up and coming musical force to be reckoned with. This track was thrown together last minute and the spontaneous interplay between them makes for an exciting ride.
And Kathy sings "That's What Makes You Strong," a wonderful Jesse Winchester song, to close the album. Along with Kathy's stunning vocal, the track features producer Paul Martin on tasteful B3 and an overdubbed guitar solo by Bill as the tune fades out.
The approach Bill took on this CD feels right. This album was about stripping everything else away and playing simply and directly. Getting to the emotional essence of what he wants to say. That is reflected in the artwork by his wife, Nancy. Andy Ellis again: "When I opened up the package and saw the cover artwork, I thought "I'm going to love this album." A gorgeous line drawing (a 1-string guitar!)–it's a fabulous, coherent visual theme that enfolds the entire CD."
Bill has had a 40 year career as a working professional. Originally from Santa Barbara, CA, he moved to Nashville in 1985. A dozen years later he was called "one of Nashville's most respected sidemen" by Guitar Player Magazine. He has toured and recorded with Merle Haggard, Reba McEntire, Alan Jackson and Hal Ketchum, in addition to Kathy. As a songwriter, he's had cuts by Kathy and Reba, among others. As an arranger, Bill has played an important role on Kathy's albums, including the last two, "Coal" and "Calling Me Home" where Kathy explored her Appalachian heritage.
Bill has recorded three other critically acclaimed albums: His first CD, titled "Unravel'd" was released in 1997 and nominated for Instrumental Album of the Year at the Nashville Music Awards (he lost to Chet Atkins!) Music Row Magazine called it "….a magical gem of a guitar record."
His second CD, "A Turn In the Road," was released in 2004. Acoustic Guitar Magazine wrote, "few guitarists cover as much musical ground as thoroughly as Bill Cooley does on his second solo disc."
In 2009, he released "The Return Journey," to more acclaim. "A record full of gorgeous instrumentals." – Vintage Guitar Magazine
"The only wish I had for this record that wasn't met was that it were longer. Bill Cooley's music makes you want to listen." – Minor7th.com
"His acoustic instrumentals on his new, third collection are consistently dazzling." – MusicRow.com After two years of intense work, Kathy and Bill are preparing to go into the studio and record her next album. Their partnership continues. It is still musically rich, creative and stronger than ever as they dig deep into the new collection of songs they've found.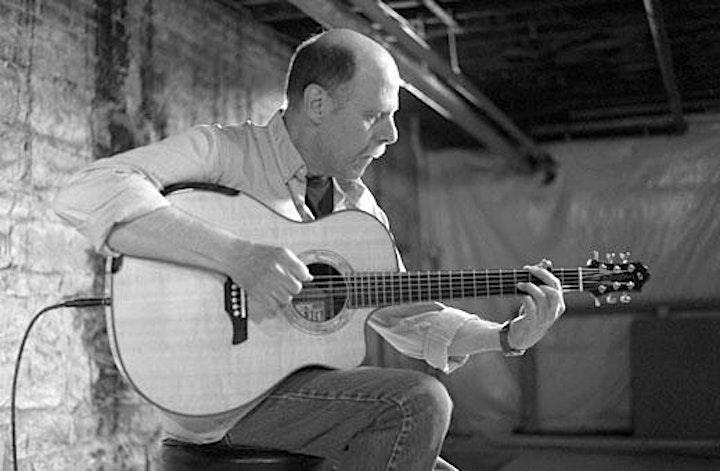 Venue Information:
The Shea Theater
71 Avenue A

Turners Falls, MA, 01376