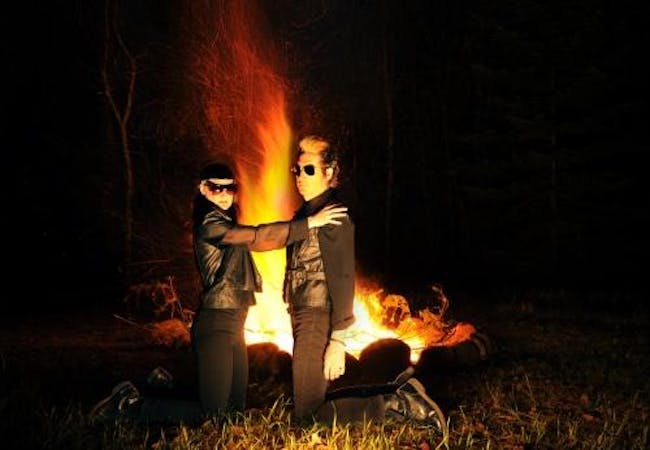 When Machines Rock: A Celebration of Robert Moog and Electronic Music
ADULT.
Charmion
The Haunt
Ithaca
,
NY
$10.00 - $15.00
Sales Ended
When Machines Rock: A Celebration of Robert Moog and Electronic Music ADULT. with special guest Charmion at The Haunt - Ithaca, NY
Please join us from March 5-7 for a three-day celebration of Cornell alum Robert Moog (PhD 1965) and his pioneering invention of the Moog synthesizer, which electrified music and sparked a revolution in sound. When Machines Rock features panels and performances by a wide array of electronic music artists including the renowned synthpop and electro-industrial artist Gary Numan; the singer-songwriter, beat-maker and producer Suzi Analogue; and the electronic music composers David Borden, Herb Deutsch and Suzanne Ciani. Events include a DIY synth building workshop, a concert by Cornell's Electroacoustic Music Center, and shows at the Haunt by the punk-inspired electronic group ADULT and Suzi Analogue.
On March 6, Cornell University Library will open the exhibition Electrifying Music: The Life and Legacy of Robert Moog, which draws from Cornell's rich archive of materials that trace Moog's life-long fascination with electricity and its musical possibilities. On view in the Carl A. Kroch Library's Hirshland Gallery, the exhibition features instrument prototypes, design schematics, photographs, correspondences, and audio recordings, as well as a hands-on experience with a Theremin and a MiniMoog, provided by Moog Music Inc. Highlights include documentation of his years as a student at Cornell University and his first synthesizer factory in Trumansburg, and his collaborations with composers and recording artists for whom he created personalized systems, such as Wendy Carlos, who popularized the Moog synthesizer with Switched-On Bach; Keith Emerson of the progressive rock band Emerson, Lake, and Palmer; and jazz musician Eddie Harris.
All panels are free and open to the public.
Over the course of the last two decades, Detroit-based duo ADULT. (Nicola Kuperus and Adam Lee Miller) have released six albums and nineteen EPs and singles across some of our favorite labels: Mute, Ghostly International, Thrill Jockey, Clone Records, Third Man Records, and their own label, the revered Ersatz Audio. November 1998 marked their first release: the five-song 12" "Dispassionate Furniture". This September, twenty years later, Dais Records is proud to announce ADULT.'s seventh full length album: THIS BEHAVIOR.
The album began as 23 demos written and recorded in a remote cabin in the woods of Northern Michigan during the dead of winter. In total isolation, and with a reduced amount of gear (a modified version of their live setup) on the cabin's kitchen table, the duo were completely immersed in an incessant inescapable studio of their own making – looping, repetitive analogue sequences grinding away day and night. At the end of the intense demo session, a handful of peers were enlisted by the band for the difficult task of paring down the demos into the final album.
The result is 10 tracks of uncompromising dark electronics, showcasing ADULT.'s return to aggressive and energetic dancefloor mastery. Album opener "This Behavior" alongside the follow-up "Violent Shakes" (which ascends into synths wailing like warning sirens over Kuperus's commanding vocals) set the stage for an on-edge listen, while the heartbreaking "Silent Exchange" unfolds as a beautiful sad synth dirge. "Perversions of Humankind" breaks the mood – driving the listener into a slow and low groove before the frantic album midpoint of "Irregular Pleasure". "Does The Body Know?" is the album's post-punk anthem, with irresistible singalong "we're out of order – we're undefined!" The latter half of the album drives forward with "On The Edge (You Put Me…)" and "Lick Out The Content", refusing rest and demanding movement and response. "Everything & Nothing" emerges slowly from sparkling synth textures, snowballing with nervous energy into an acid techno stomper before the album comes to a close on the icy landscape of "In All The Debris", a goose-bump inducing slow electronic mantra that closes the curtain on a massive album.
Dais Records is proud to present ADULT.'s THIS BEHAVIOR. Available on digital, digipack CD, and vinyl LP in stores 9/7, with exclusive limited vinyl colorways for UK & Europe.
Artist statement on the album's writing process:
"It's confounding how often we negate the importance of disconnecting, getting weird, getting lost. Discomfort and joy intertwined. Day to day, theatrical self-presentation set to rest in our frantic social world. Public becomes private, almost too private. Looking out into frozen woods as you deliver your vocals. For who? For what? Taking walks along icy shorelines as you try to overcome writer's block, as you try to overcome yourself. Not seeing anyone for days and weeks on end. Overwhelming thoughts and feelings come rushing in; anxiety, fear, purpose, banality, futility of task, power structures, power struggles, pointlessness, collapse. You're faced to face yourself. Your awareness is heightened. You are neither here nor there. You are in a liminal state. As you work in this isolated cabin your windows become mirrors."
"Are we distortions. Are we distortions, perversions of humankind.
Are we distortions. Are we distortions, twisted somewhere in time."
Charmion is a homage to the valiant freaks of an amoral society. In the slums of paradise, Charmion presents romantic and dissociative short tales of the human condition. Using modern electronic mediums such as the synthesizer and vocal harmonization to transform the song based storyteller into a Vaudeville Strongwoman. The point of which to describe the characters of a brothel in a materialistically privileged, yet spiritually empty society. Whose role serves more the function of a temple, where the lost and wounded come to be healed from their suffering by the loving hands of drag sex priestesses and priests. These castouts of society have become it's last true bulwark of compassion and humanity, against a rising tide of isolation, electronic screens, and psychological decay. The freakshow has now become one of the only places to find the more sincere expressions of what it means to be human, and to find oneself. Charmion presents this and more in the slums of paradise.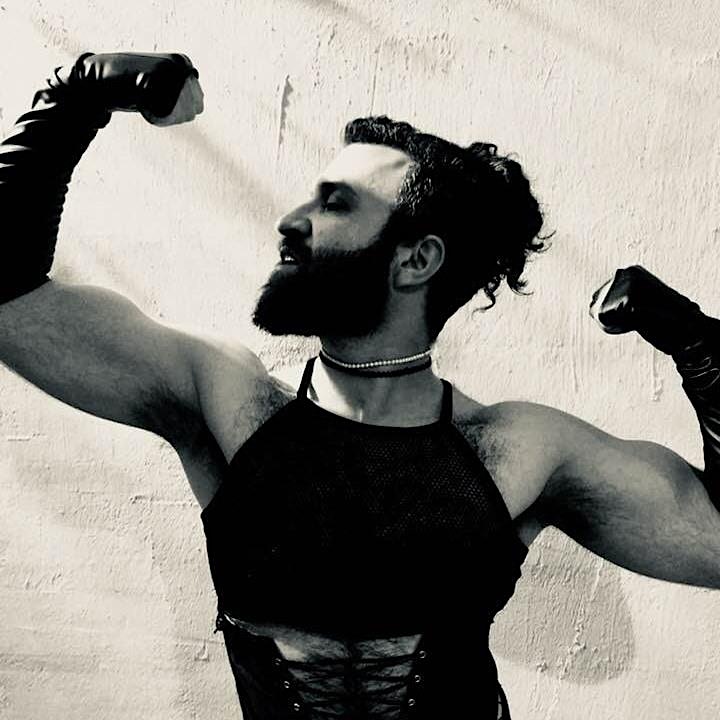 Venue Information:
The Haunt
702 Willow Avenue

Ithaca, NY, 14850